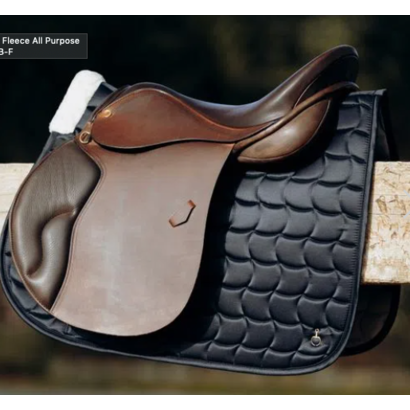 Horze
Houston saddle pad
Availability:

Out of stock
Wave quilting to ensure good comfort
Faux fur at withers to prevent rubbing
Breathable lining to wick away moisture
Muted colors
Girth loops and hook-and-loop tape billet straps
Logo embroidery at withers
Metal logo pendant at left corner
Soft sadd ...
More information
Product description
Brand:

Horze

Availability:

Out of stock
Wave quilting to ensure good comfort
Faux fur at withers to prevent rubbing
Breathable lining to wick away moisture
Muted colors
Girth loops and hook-and-loop tape billet straps
Logo embroidery at withers
Metal logo pendant at left corner
Soft saddle pad with faux fur detail.
The Horze Houston saddle pad is made with breathable lining that wicks away moisture. Wave quilting provides comfort beneath the saddle, and faux fur at the withers is extra soft. Muted colors are timeless, and easily match your tack. This saddle pad is also available in dressage cut.